Partners & Supporting Organisations
We love joining together with other organisations to make a difference in our world, but also to make the event happen and transform lives through encounters with God. 
Check out some of the organisations we're working with below
Betel UK
Betel UK is an independent Christian charity for men, women and families affected by the hardships that lead to social exclusion, especially homelessness, drug and alcohol abuse and long-term unemployment
The Message
The Message Trust is a worldwide movement passionately sharing the love of Jesus Christ in words and actions with the hardest-to-reach young people and communities.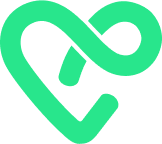 Links
Links are passionate about joining together to empower people to join the adventure of confronting poverty, creating potential and connecting with amazing heroes all around the world, through innovative training and projects!